John and I met for lunch a week ago to review all the details about his proposal. He told me that he was going to bring Victoria to Spreckels Park in Coronado and propose on the swing set because that is where they had their first date. Thirty minutes before John and Victoria arrived, my assistant Chelsea and I scoped the park grounds to find our hiding spots.  There wasn't much room to hide, but Chelsea and I managed and we laid belly down in the jungle gym and crouched behind a bench. When they arrived, I felt as if the jungle gym turned into glass walls because when you are trying to be discreet you suddenly feel like everyone can see you. Luckily, they were too happily in love to notice their surroundings. John started to push Victoria on the sing set and reminiscence about their first date. He then got down one knee and popped the question. Everyone in the park cheered for the happy couple and John later carried his fiance to a picnic that he set up beneath a tree. They quickly called their closest family and friends to tell them the good news. Chelsea and I later popped out behind a row of porta potties (you do whatcha gotta do as a photographer) and  then we snapped a few photos of the newly engaged couple. It was a beautiful day and I am so thankful that we were able to witness such a special moment. Congrats John and Victoria!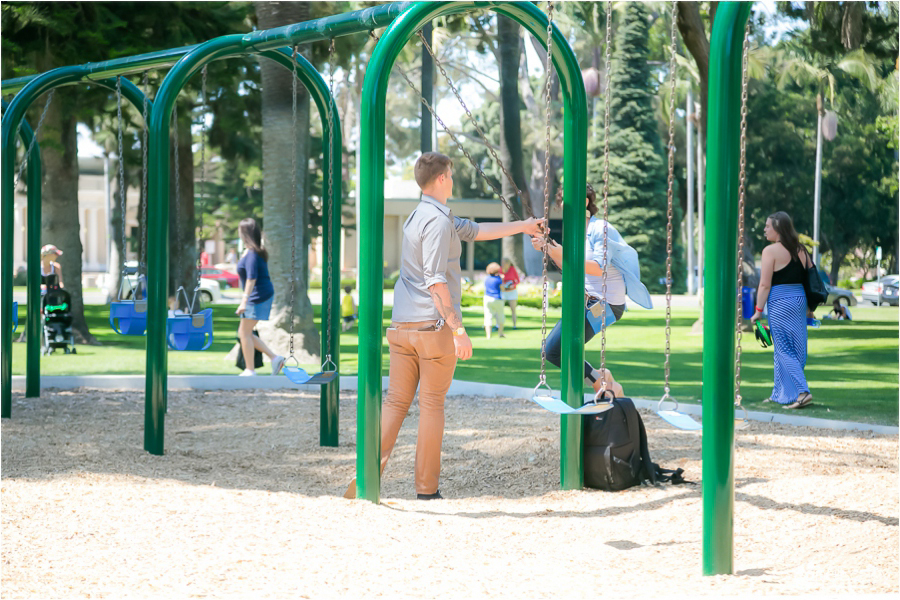 Pin this
image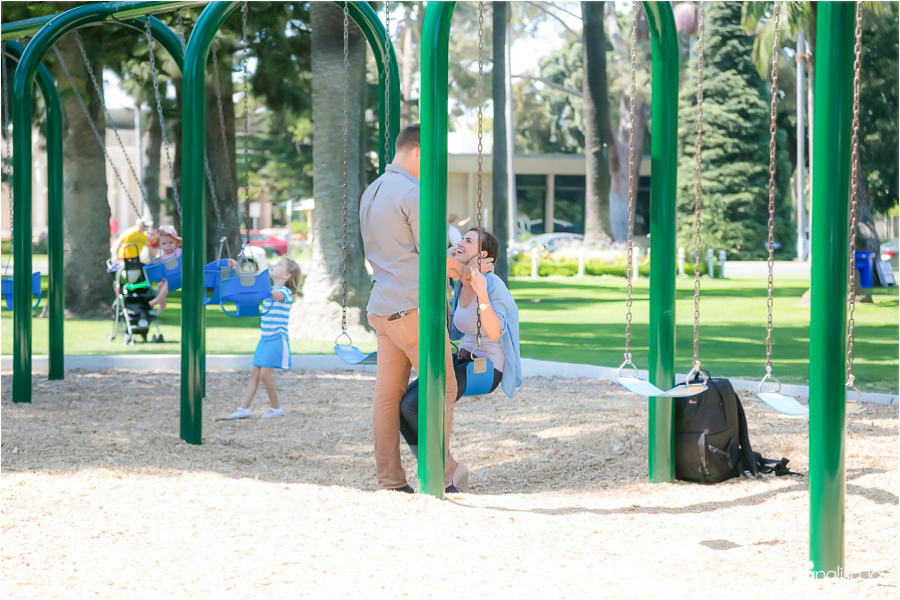 Pin this
image

Pin this
image

Pin this
image

Pin this
image

Pin this
image

Pin this
image

Pin this
image
Victoria was beaming. I loved photographing her excitement!

Pin this
image

Pin this
image

Pin this
image
Checking out the bling! We've been spotted!

I loved when John carried Victoria to their picnic lunch.
Calling their family and friends. Pure joy!