Trent and I brought in the New Year by going on a baby moon to Jamaica. That was a first time hearing the term, "baby moon" (one of our friends told us about it and it stuck), but it basically means the last honeymoon before having children… Or so we've been told. Trent and I love to travel and since we have been married we have had the opportunity to visit 14 different countries. We particularly like Jamaica because that was our honeymoon destination back in 2012. We had so many fond memories from our first visit, we thought it would be the perfect place to celebrate the next new chapter in our life.
By this summer, Trent and I have been together for 12 years and married for 4 of them. We have experienced so many stages of life together, but through all of them it has mainly been just us two. Selfishly, I have loved having my best friend to myself all these years. He's my favorite person to travel with, be lazy with, and to have fun with. I'm thankful that we had three years in marriage to focus on our relationship and grow as a couple. Our baby was planned, but like they say, you never fully feel ready for the next big change… that includes getting married, moving, babies, and everything that comes with growing up. I still remember when Trent received his drivers license and we were so excited to go on our first date without my mom having to drop us off and pick us up. The days of braces and awkward stages still do not seem that far away.
The best part of this baby moon was comparing our relationship to the first time that we visited. Trent and I did not live together prior to getting married so everything was new to us on our honeymoon. This make us feel old (comparing ourselves to all of our friends who are currently engaged) but even Instagram was new. The app just started and I remember posting one picture with an intense filter and frame after our wedding. There was no creative hashtags and we weren't tagged with hundreds of images from our wedding day. Our honeymoon conversations were filled with reminiscing about our wedding day and talking about our plans for the future. We created a marriage bucket list and we tried to imagine where life was going to take us once we headed back to the real world. When you are wedding planning and honeymooning, you get to escape reality, but only for a little bit. At the time, we still didn't know where we were going to live (we were crashing at our friends granny flat), we were sharing a car, Trent wasn't pursuing med school, and we spent almost every dollar to go to Jamaica. I still consider the last 3 months prior to our wedding day to be one of the most stressful times in our entire relationship. Independence, responsibility, and finances are thrown at you full forth even though it tries to subtly hide behind unrealistic wedding Pinterest boards and wedding planning. However, you learn quickly and grow up fast after you say, "I do." It's fun to look back and discuss the obstacles you've overcome and the goals that you have accomplished together. Three years later from our first Jamaica trip, we have grown in our careers, Trent is in med school, we have two dogs, we moved, we lost loved ones, we gained nieces and nephews, and now we are a little over a month away from having our first child. At each stage we always say, "I can't imagine life before we were dating… before we were married… before having dogs… etc." Now I'm excited to look back and say, "I can't imagine life before having our baby." I can't wait to feel that instant love that mother's rave about and to experience all the fun adventures that are about to come our way.
We stayed at Sandals Whitehouse, which is an all inclusive resort in Jamaica. It's like a cruise without being stuck on a boat. The food, drinks, and activities are paid for prior in a package. The sticker price is shocking at first, but when you add up all the extra costs that are included on vacation they come out to be similar in price. It's a couples only resort and all the rooms have a view of the ocean. The best part is the food and drinks… well at least for us because we love going out to eat. It's so fun to walk into a restaurant, order whatever you want, and leave. They aren't allowed to accept tips so you never feel pressured to bring extra cash. Trent and I are thrifty on vacation so we really enjoy all inclusives because we are able to try things that we would normally do without. We are the type to say, "is that appetizer really worth $8.00… um, probably not." On these type of trips, we order it all and we taste new foods because if we don't like it, we can hop over to the next restaurant and try something new. They also have sailing, snorkeling, kayaking, paddle boarding, piano bars, performances, concerts, workout classes, day actives, and night parties throughout the week… It's impossible to get bored if you're the type who gets antsy laying on the beach all day. There is so much to do, but at the same time you can still escape it all and enjoy the simplicity of the sand and ocean. You can sit in cabanas and scoot them to the edges of the water so that it can brush against your feet and your chair. That's my favorite! I recommend Sandals for my bride and grooms because it's the perfect vacation if you are looking for the ultimate relaxation… which you usually need after all the chaos of wedding planning. You don't have to make reservations for restaurants, plan activities in advance, or worry about finding restaurants that are affordable and delicious nearby. Sandals makes the entire trip an effortless paradise! We managed to grab some shots on our last few days. My favorites are posted below… Enjoy!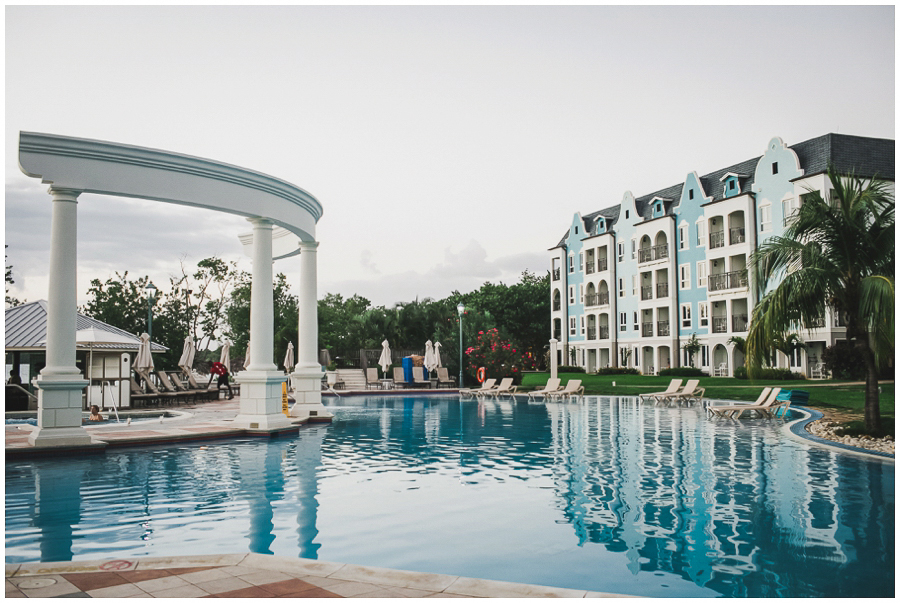 Pin this
image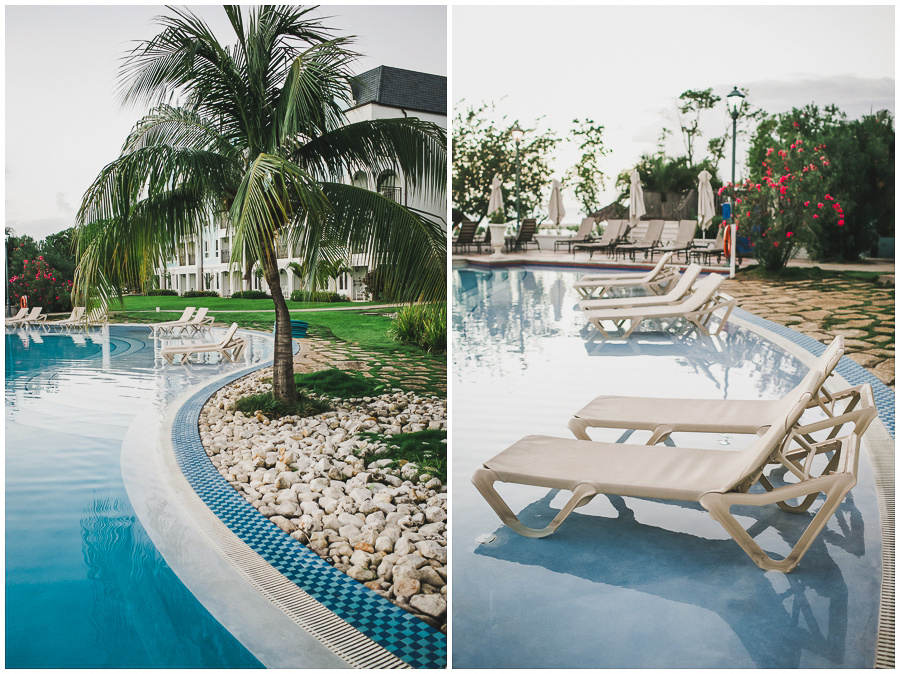 Pin this
image

Pin this
image

Pin this
image

Pin this
image

Pin this
image

Pin this
image

Pin this
image

Pin this
image
Trent loved ordering room service. It's 24 hours and he was excited that he could call in for chocolate cake anytime throughout the day/night. 

Pin this
image
He would always work it off afterwards… haha! 

Pin this
image
Our life is constantly on the go. It's VERY rare for my husband to have nothing to do. I think that's why I love traveling so much. It's so nice to turn off your phone and forget about the time and the day of the week. We lounged and read all day. My book was awesome and Trent ended up stealing it… What's new!


Pin this
image

Pin this
image
Stretching after laying down for so long! 

Pin this
image

Pin this
image
I have a love hate relationship with my camera on vacation. I take so many pictures for work that I prefer to leave it behind. However, I know I'll regret it later if I don't capture a few moments from our trips. Everyday, Trent would ask me if I wanted to take out my camera out and I would keep saying, maybe tomorrow. Well, on the last two days of the trip we finally managed to take it out and I'm thankful that we did! I always bring my Canon 5dmkiii with f4 24-105mm lens on trips. This is not a lens I use in my professional work, but it's the perfect lens for versatility on vacation. I mainly shoot with primes (except my 70-200mm), but I don't want to pack that many lenses to get the variety of shots that I want. Anytime there is a picture of just the two of us, we set the camera up on a chair, wall, bench, etc. and put it on timer! 

Pin this
image

Pin this
image

Pin this
image

Pin this
image

Pin this
image

Pin this
image

Pin this
image

Pin this
image

Pin this
image

Pin this
image

Pin this
image

Pin this
image

Pin this
image

Pin this
image

Pin this
image

Pin this
image

Pin this
image

Pin this
image

Pin this
image

Pin this
image

Pin this
image

Pin this
image

Pin this
image

Pin this
image

Pin this
image

Pin this
image

Pin this
image

Pin this
image

Pin this
image

Pin this
image

Pin this
image

Pin this
image

Pin this
image

Pin this
image

Pin this
image

Pin this
image

Pin this
image
Our last sunset! It was beautiful! 

Pin this
image

Pin this
image

Pin this
image

Pin this
image

Pin this
image

Pin this
image
Cell Phone Favorites:

Pin this
image

Pin this
image

Pin this
image

Pin this
image

Pin this
image

Pin this
image

Pin this
image

Pin this
image

Pin this
image

Pin this
image

Pin this
image

Pin this
image

Pin this
image

Pin this
image

Pin this
image

Pin this
image

Pin this
image

Pin this
image

Pin this
image

Pin this
image

Pin this
image

Pin this
image

Pin this
image

Pin this
image

Pin this
image

Pin this
image

Pin this
image

Pin this
image

Pin this
image

Pin this
image

Pin this
image

Pin this
image

Pin this
image

Pin this
image

Pin this
image

Pin this
image

Pin this
image

Pin this
image

Pin this
image

Pin this
image

Pin this
image

Pin this
image

Pin this
image

Pin this
image

Pin this
image

Pin this
image

Pin this
image