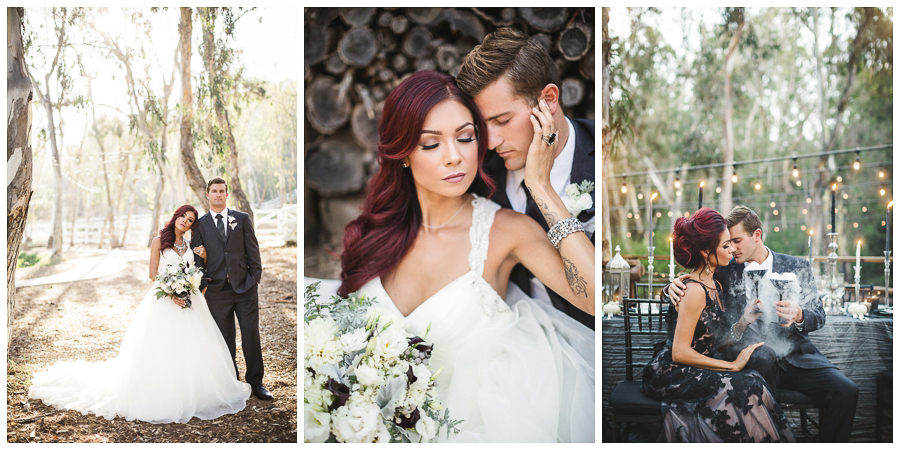 A few months ago, I met up with Karina who is a wedding coordinator for Couture Events. Karina and I discussed doing holiday/seasonal themed shoots until the end of the year. I love getting together with Karina and brainstorming. She is a creative genius and she is truly gifted at styling/coordinating. Don't get me wrong, I love what I do and I'm thankful to be busy, but there are times when I want to style my own shoots and have total creative freedom. Our Halloween wedding was a day without strict timelines, requests, and guidelines and it had me smiling from ear to ear. I love stylized weddings because it's the perfect opportunity to group the best vendors together, network, and highlight individual skills. Karina wanted to show brides that you are able to create a chic Halloween wedding without the typical orange and black look. She used a color scheme of darker shades of grey and distributed them to the vendors and gave them the liberty to create what they needed for our shoot. This wedding could not have been put together without the help of our amazing vendors who participated (everyone is listed at the bottom of this post). I am so thankful for everyones hard work, they all went above and beyond my expectations. We had so much fun with this wedding and we are thrilled that it was picked up and featured on, Ruffled! Here are a few of my favorites, Happy Halloween!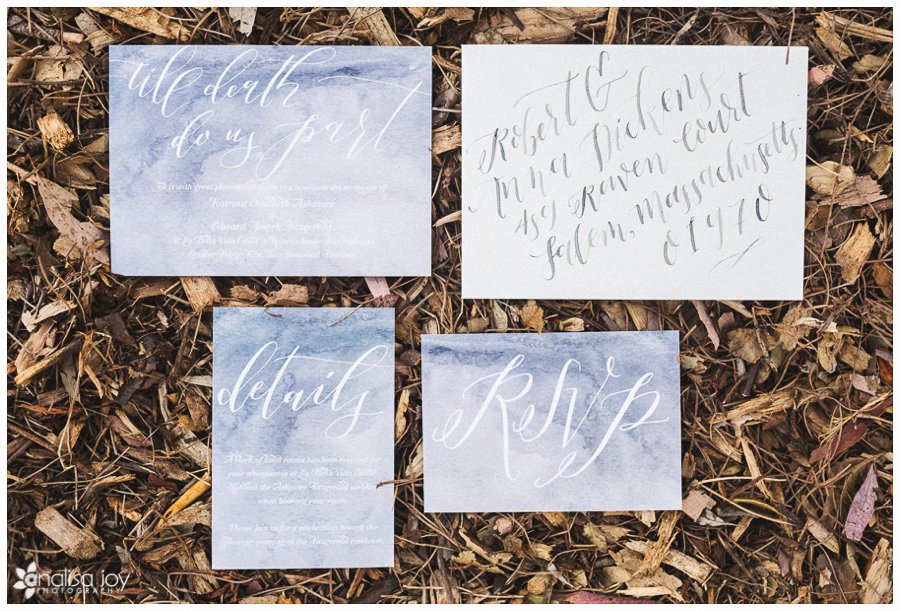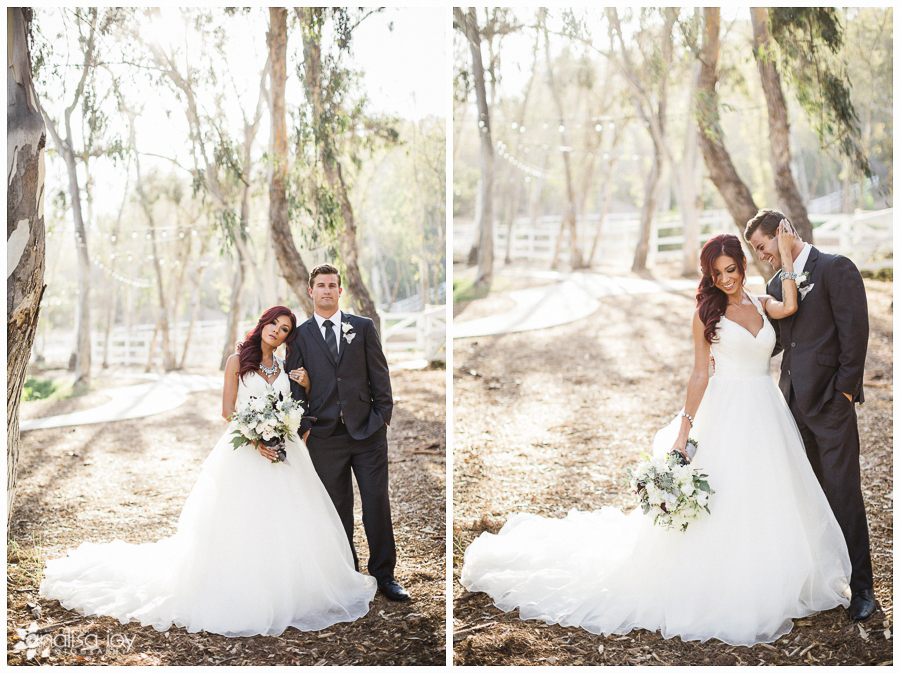 Vendors:
Photography- Analisa Joy Photography
Styling- Couture Events
Venue- Estate Weddings and Events
Florals- Trendee Flowers
Invitations/Menu- Twinkle & Toast
Table/Chairs- Classic Tent Rentals & Party Supplies, Inc.
Linen- La Tavola Linen
Dress- Here Comes the Bride
Hair- Brenna Bidegain
Makeup- Makeup by Jaclyn Leon
Jewelry- Chloe + Isabel By Riley
Videography- Casey Parker
Bride- Jaclyn Leon
Groom- Matty Crofton