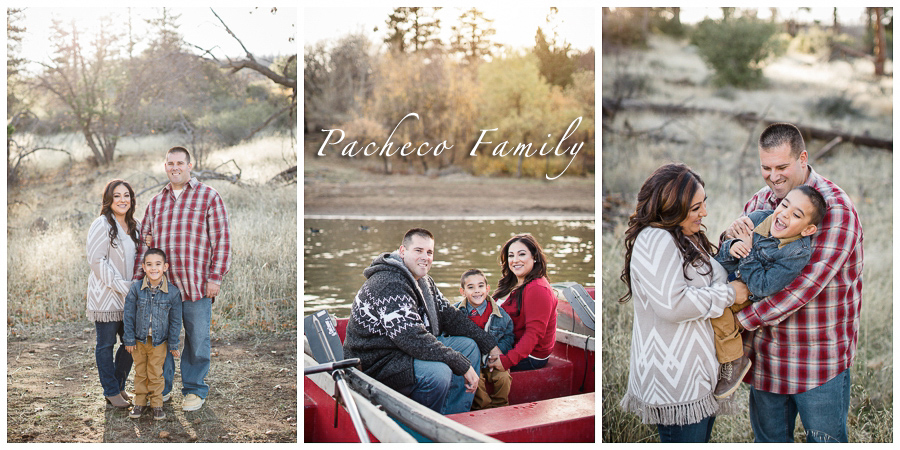 I'm so excited to share my favorite images from the Pacheco family. I had so much fun hanging out with Mike, Veronica, and their son Noah. I especially felt honored that I was able to spend the afternoon with Noah because he was celebrating his fifth birthday! They had a day in Julian, a photo session, and then they headed home for the football game. Talk about a fun filled family day! Noah is recognized as Mike and Veronica's miracle baby and through the short time I was with him, I could tell that he is truly is an angel! I photograph a lot of children and although they are all so wonderful, Noah is truly special. He has an effortless ability to touch your heart the moment you meet him. He is incredibly sweet and one of the easiest kids I have ever photographed. Noah loved the camera and he was behaved from start to finish! Those who photograph kids and/or those who have had their children photographed can recognize that, that is quite the feat! I loved the outfits that Veronica selected for their family because they brought such a festive vibe to their session. They are going to have the cutest Christmas card! Below are some of my favorites. Enjoy!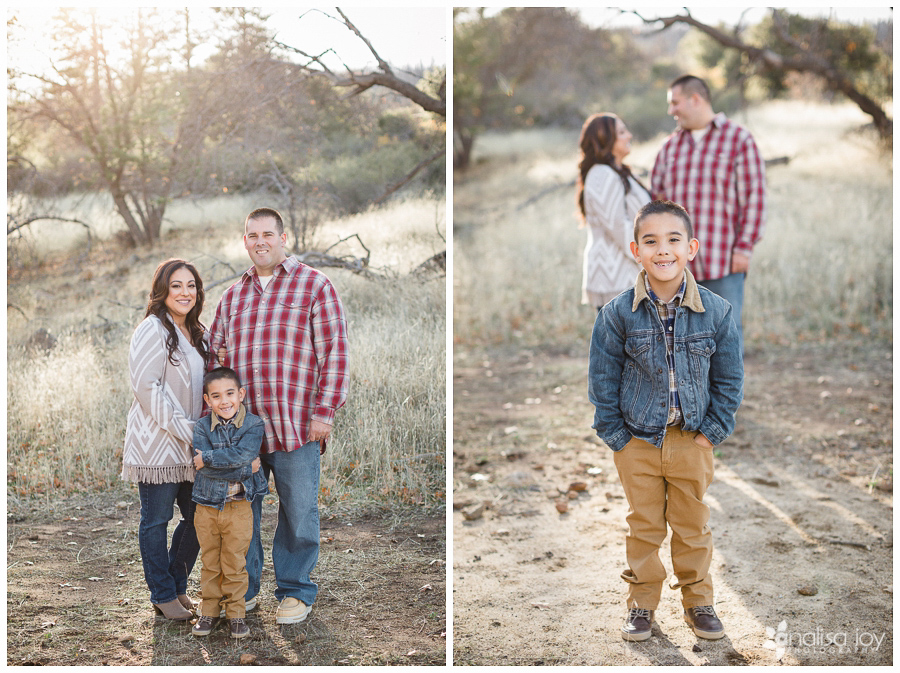 Adorable!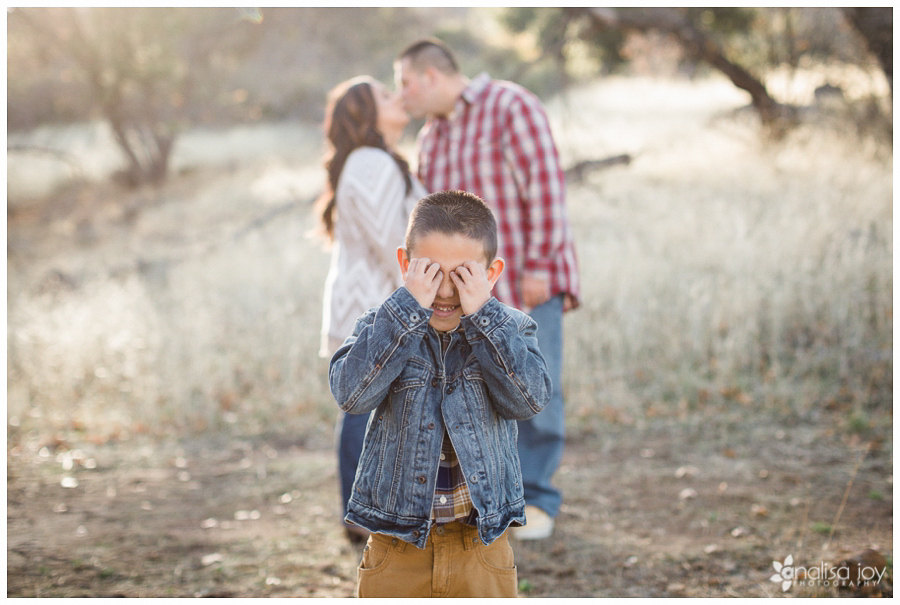 Isn't he just the cutest?!
I love how much fun they have together! So sweet!

He loves his mama! 
How great are these outfits!